Bundle Organics Organic Roiboos Pregnancy Wellness Tea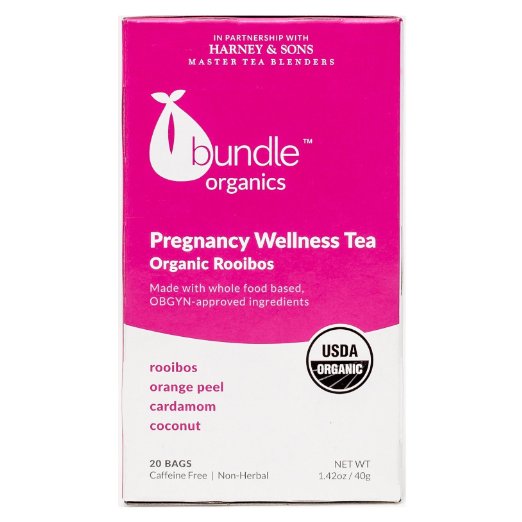 Bundle Organics Organic Roiboos Pregnancy Wellness Tea
Bundle Organics pregnancy and lactation support teas are designed specifically for pregnant and nursing moms, blended in partnership with esteemed tea merchants Harney & Sons.
Our pregnancy blends are thoughtfully designed with whole food based, OBGYN-approved ingredients to address moms' needs during all stages of pregnancy.
Made especially with expecting and new moms in mind. A little bit of sweet, a little bit of spice, and everything nice. Rooibos helps calm cravings and soothe heartburn, while cardamom, mango, and orange peel help ease nausea.